Posted on March 13, 2009 by Michael
Review: U2 – No Line on the Horizon
Believe it or not, when U2 first started breaking on the scene, I HATED Bono's voice. I found it way to pitchy and raw. Even when I started liking their hits (when "With Or Without You") came out,
I liked them despite his voice. Then all of a sudden, something flipped in my brain when Actung Baby came out, and Bono suddenly turned into one of my favorite male singers… even all the old songs that I didn't like before.
My point here is… the first thing that jumped out at me on this new album is that Bono's voice seems rawer and pitchier than ever… and I LOVE it! In a sea of popular music where every voice has all the life squeezed out of it by Auto-Tune, it is refreshing to hear his voice raw and emotional and "less than perfect" which, as it turns out, is perfection indeed.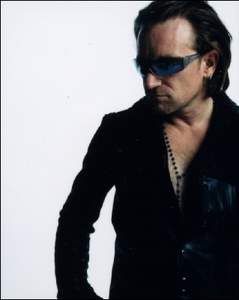 The album rocks, and is easily my favorite album since Actung Baby (One of my top 3 albums of all time!) "Get On Your Boots" was a very odd first single choice, but fits well in the context of the album and grows with each listen. But there are (will be) some AMAZING singles on here as well. "Magnificent" debuted on the hot 100 this week (my guess is from being cherry-picked from the album on iTunes) and I really hope the label gets in gear and promotes this song actively to radio soon, because it could be massive. It is easily their best single since "Beautiful Day".
Overall, the album has a much more experimental tone than their past few efforts, but that doesn't stop the hooks. Other standout tracks include the title track, "Breathe" and "Stand Up Comedy". "Stand Up" should be the next single after "Magnificent." The album is a very cohesive listening experience, so please turn off shuffle on your iPod and give it a few solid listens straight through and enjoy!
Isn't amazing that almost 30 years into their career, these guys can still rock with all the youngsters, and dare I say, even still look good doing so!